HEAD COACH
HIGH SCHOOL - GRASSHOPPERS
JR. HIGH - MUDCATS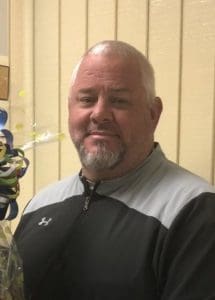 Coach Halla is in his first year assisting at Vestavia Hills High School.  Prior to moving to VHHS, Coach Halla spent 6 as the head coach at Vincent High School in the Birmingham area.  While at Vincent High School, Coach Halla led the Yellowjackets to 5 area Championships and advanced to the AHSAA second round 4 times.
Halla is from Birmingham, where he prepped at Vestavia Hills High School.  While at Vestavia, he was part of 2 State Championship teams and garnered All American Honors and Alabama Gatorade Player of the Year honors.
After high school, Coach Halla played 4 years at Auburn University while earning a Bachelor's degree in Sports Marketing. While at Auburn, he was part of 3 NCAA Regionals and 1 College World Series. Halla also earned All-SEC and All-American Honors during his career at Auburn. After completing his time at Auburn, Halla went on to play 6 ½  years of Professional Baseball, topping out at AAA for the Atlanta Braves.
Coach Halla has been married to his wife, Julie, for the past 23 years; the two have 2 children, one daughter, Tate (17 years old), and one son Jackson (19 years old), who is currently a pitcher at Berry College.
Why I coach with the East Coast Sox?
Coaching has and always will be about developing players both on and off the field. There is no better place to do that than within a Christian-based organization like the East Coast Sox. I look forward to the opportunity to learn things along the way and help me in my walk as both a baseball coach and Christian. The idea of playing in great stadiums, against great competition, and with great people has me excited for the summer. The best of the best is the way I look at it.
"'If you can't?" said Jesus. "Everything is possible for one who believes."Mark 9:23
COACH HALLA SERVES AS THE HEAD COACH IN THE JR. HIGH LEAGUE OF THE
BAY SOX